Taking a look at the Yamaha R7
January 13, 2023

Posted by

admin
Comments Off

on Taking a look at the Yamaha R7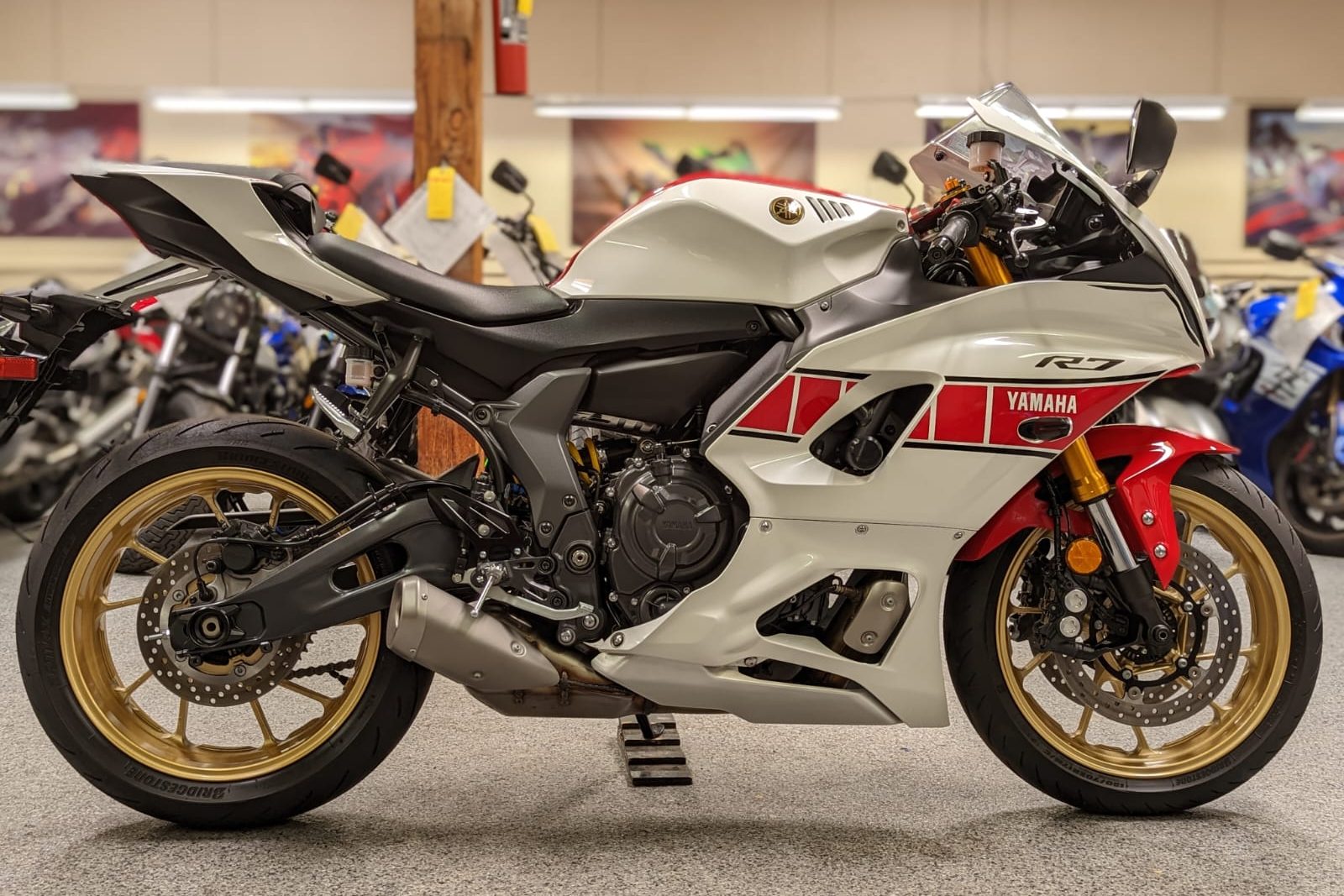 Everyones heard of the Yamaha YZF-R6 which debuted in 1999 as a 600 class sportbike
Although the YZF-R6 has been a great performer in the sales charts for Yamaha USA, their numbers have steadily dwindled since its release in the early 2000s. Yamaha later announced the 2020 model year being the last for the Yamaha YZF-R6, the model was then discontinued in the USA and Europe. The demise of the much loved YZF-R6 leaves Yamaha with no middleweight sportbike, all that remained were in twin-cylinder or supersport form—with only the YZF-R3 and YZF-R1 on sale leaving a massive gap in Yamaha's line-up.
That is, until the world was introduced to a new breed of bike, Yamaha's YZF-R7!
When Yamaha made the announcement, many thought it would be just another comfy CBR650R or an affable Ninja 650, but it's far closer to that of the R6. After starting its life as the naked bike we all know as the MT-07 mid-size adventure bike, it's now a sports bike!
Many manufacturers have tried following in Yamaha's example, but none have been able to keep up with this crossplane twin beast in terms of versatility. Their secret lies within the YZF-R7's wide torque band. Power between the MT-07 and the YZF-R7 is more or less identical, the only thing they changed is the gearing. Yamaha refined the bike to match its sporty design by dropping a tooth at the rear sprocket, allowing the top end to easily reach slightly higher speeds than the MT-07. Yamaha also tweaked the ergonomics for the sport bike, increasing the seat height to almost 33 inches. The YZF-R7 is not necessarily the most powerful or fastest, but it does show in both appearance and performance. It's definitely not a replacement or even comparable to the YZF-R6, the YZF-R7's a sportbike of its own volition.
To see our current lineup of R7 please go here (This will directly you to our R7 page)
If you're interested in seeing any other bikes, see our current entire inventory please (CLICK HERE)