What About Naked Bikes?
December 17, 2020

Posted by

admin
Comments Off

on What About Naked Bikes?
What are "naked bikes"? They're exactly what it sounds like. These "naked" motorcycles are versions of their full-faired counterparts. They're like regular sports bikes, but without the plastic fairings, a more upright riding position, and a slightly differently tuned engine. It's a sports bike…with its clothes off.
The best part about a naked bike is that they are well suited to nearly anyone who wants to throw a leg over a motorcycle. Naked bikes generally have a low seat height and an upright riding positions, both the things that are great for new riders. Naked bikes also generally are quite sporty and fast, which is perfect for the more experienced rider to canyon carve or hit up a weekend track day.
We find naked bikes way more comfortable, and more suited for daily street riding, naked bikes are generally narrower and a little lighter and more agile as well. If you're just commuting and pleasure riding, why daily a sport-tourer? Also, a disadvantage of having fully faired bikes is that a ton of plastic need to get pulled off to do minor maintenance and oil changes, and sport tourers tend to be the worst to work on. Other than that, a windshield isn't really needed unless you're going well over 100mph and I try not to spend too much time up there on the street nowadays.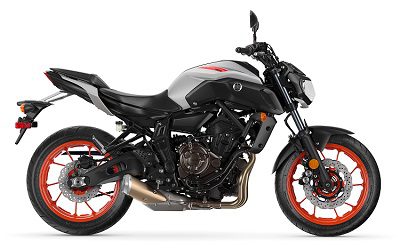 2020 Yamaha FZ-07
Despite being designed as a middle-size commuter, The Yamaha FZ-07 is extremely fun to ride, unlike many other bikes in that category. It is fast and nimble, offering versatility to its owner. Its 689cc liquid-cooled, inline twin cylinder engine delivers 74 horsepower and 50 lb-ft of torque, enough for a maximum speed of 133 mph. One of the reasons why FZ-07 is so much fun on the road is its torquiness, ensuring a speedy response and great acceleration.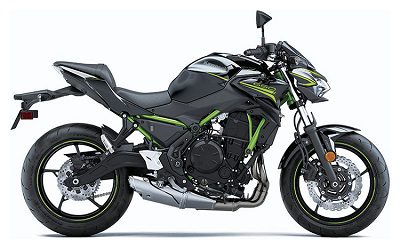 2020 Kawasaki Z650
The classic ER6 was one of the most-beloved naked bikes around and Kawasaki has decided to use it as a basis for their new Z650. Powered by the reliable 649cc twin cylinder engine, Z650 will feature increased handling and performance thanks to the new frame, weighing 37 pounds less than the old one. Taking over from the popular ER-6n, which first appeared in 2005, the first-generation twin-cylinder bike got a Euro4-friendly parallel 649cc 8v twin. Although similar to the firstER6, the Z650 actually weighs 37.4lbs less; thanks to things like a new steel trellis chassis and banana swingarm.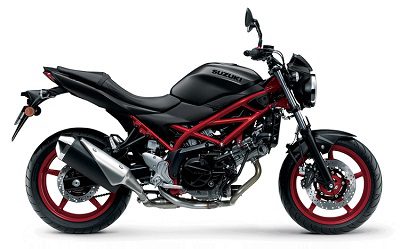 2020 Suzuki SV650 ABS
in 1999, Suzuki riders struck motorcycling gold when the first SV650 debuted. This iconic motorcycle has seen many improvements while still showing off their sporty personality that only a lively, mid-sized V-twin roadster can deliver. The SV650 ABS has a polished powerplant that provides surprising performance with low emissions and outstanding fuel economy, mounted in a trim and lightweight chassis that delivers a sporty, exciting ride.The SV650 ABS's muffler was recently repositioned to further increase the lean angle when cornering, along with a pair of four-piston, ABS-equipped** Tokico brake calipers that were added up front for excellent stopping power.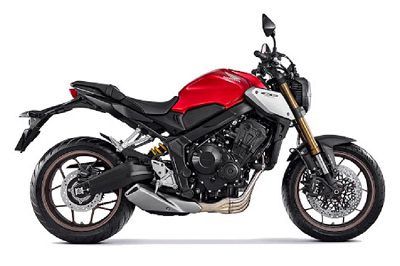 2020 Honda CB650R
Honda's legendary CB750K0 introduced the motorcycling world to the modern inline-four, and the world has never looked back. That's because the configuration delivers a magical balance of power delivery, smoothness, and instant acceleration in a tight, clean package. Plus, there are those awesome waterfall headers! Today, Honda's CB650R stands almost alone in offering that combination in a 650-sized machine. Plus, we wrap it all up in a contemporary take on the modern naked sportbike we call Neo Sports Café. For 2021, we've updated the engine, the styling, and most important, added a new 41mm Showa SFF-BP "Big Piston" fork, making a great machine even better.
---
Read about the difference between different styles of motorcycles at : https://akmotorcycles.com/motorcycles/