Why We Believe Buying Japanese Motorcycles is the Smarter Choice
February 27, 2021

Posted by

admin
Comments Off

on Why We Believe Buying Japanese Motorcycles is the Smarter Choice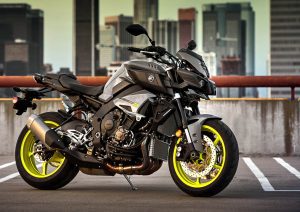 When buying a motorcycle it is very important to consider the actual cost of ownership in the long run. We have to think about how much the vehicle costs in maintenance, parts, any and all upkeep really. This is definitely where a Japanese motorcycles excel compared to owning motorcycles from European or American manufacturers. But how is it that Japanese motorcycles came to be so much cheaper and reliable compared to other makers?
After a little research we've found that after the second World War, motorcycles became a huge obsession with people around the globe and it wasn't until the 1960's that motorcycles really made their entry into the American Market. Around that time there were only a few British and Spanish brands along with Harley in the American market. Due to having very little competition, none of the brands were serious about ensuring quality control. However, Japanese brands wanted to focus on quality and cost-consciousness, resulting in Japanese motorcycles becoming popularly reliable bikes that required less maintenance than their American or European counterparts.
Generally, Japanese bikes ensure that their riders have the least problems, no one wants to find them selves with motorcycle issues on the side of the road.
Are Japanese motorcycles really cheaper?
Why yes, yes they are. Compared to top brands such as BMW, Ducati, and Triumph, Japanese bikes are indeed cheaper. There's a theory suggesting this is due to Japanese engineers being barred from creating anything resembling any kind of military vehicles like cars and airplanes. Their only choice was to manufacture motorcycles; as cycles don't resemble military vehicles. This attracted many of the best engineers in the country, resulting in better and economical parts, products, and designs. The Japanese were able to produce and sell high-quality motorcycles for less because they always have quality control and budget in mind.
While we love all makes of motorcycles, we have a strong passion towards the Japanese motorcycles for their reliability, ease of maintenance and readily available parts in the used and aftermarket sector. Due to many more Japanese motorcycles being sold than the other manufacturers, one can easily find cheap used parts when searching online and there are a ton of companies who make aftermarket parts for the Japanese motorcycles. The same cannot be said for other manufacturers who at times simple things such as a lever run 6-10 times what you would pay for a Japanese motorcycle.
In conclusion if you are looking for a quality machine that is the least expensive to own in the long run, look no further than a Japanese motorcycle. Ride safe!
See our full selection of motorcycles at: https://akmotorcycles.com/inventory/