Moto-Spotlight: Kawasaki Ninja 650R
February 29, 2016

Posted by

admin
Comments Off

on Moto-Spotlight: Kawasaki Ninja 650R
Style and comfort.  Two concepts locked in a never-ending twist of marketing hype and subjective context.  Maybe you've convinced yourself that you are pulling off those fur lined Crocs that you picked up for "wearing around the house" though instead you find yourself wearing more often than real shoes, but let's be honest…no one is pulling those off.  I get it though, the need for comfort sometimes outweigh the appeal of being stylish.  When it comes to motorcycling, this is a very real design tradeoff that manufacturers must face.  Comfort often comes at the cost of handling, with more relaxed riding positions, softer suspension, and additional weight in the form of larger seats, bars, and functional storage.  Style on the other hand, often indicates a more aggressive riding position, smaller, lighter seating, and an overall harsher ride that is optimized for peak performance.  Somewhere in between these design worlds lies the Kawasaki Ninja 650R.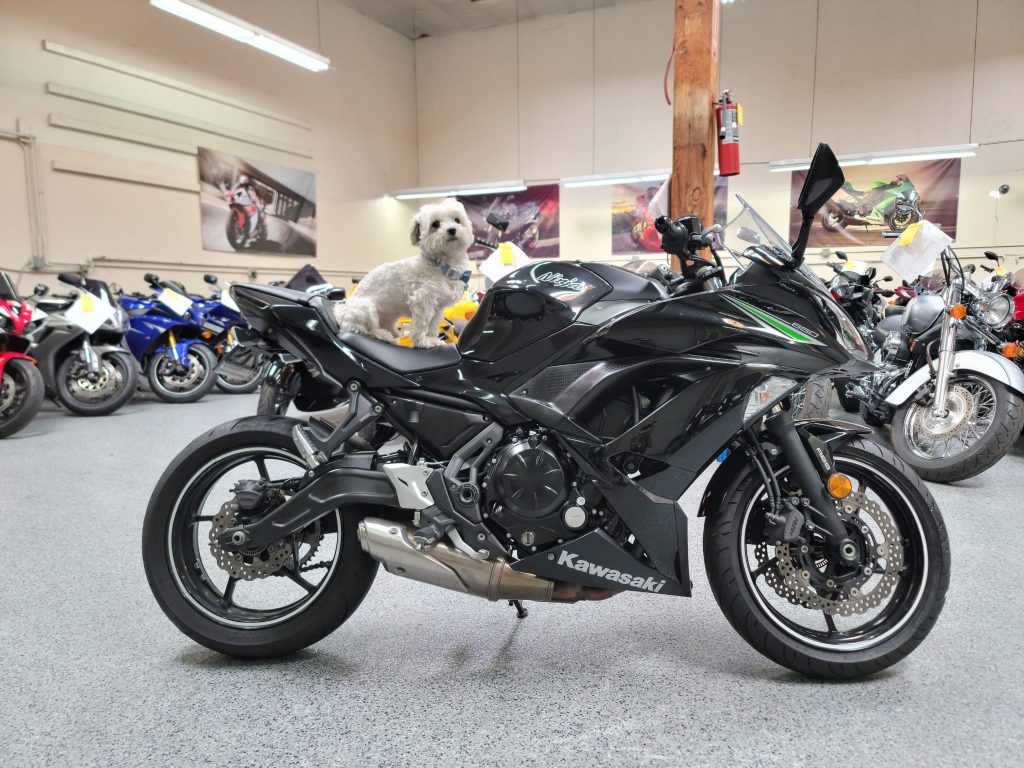 From first sight, it's clear that this bike is not your everyday comfort machine.  Don't be fooled though, among the sport style fairings, sleek underside exhaust, and stylish alloy wheels is a whole host of design cues aimed to make this a machine capable of anything you can throw at it.
The riding position is set to optimize rider weight distribution, while still maintaining an upright position for the rider over long hauls.  The extended windscreen offers increased wind protection compared to its Ninja ZX6R older brother.
Rubber dampened handlebar and foot peg mounts have been designed to reduce fatigue over longer rides.  All of these design cues speak volumes about Kawasaki's focus for the Ninja 650R.  This bike carries itself with all the style of a true performance motorcycle, while managing to incorporate the comfort of bikes more commonly associated with the 'old folk'.
If you're in the market for a bike that will really put a smile on your face when you push it hard, and still treat you to all the comforts of your favorite fuzzy slippers, definitely check out Kawasaki's Ninja 650R.  AK Motors frequently stocks multiple Ninja 650s, so be sure to check out our inventory page for up-to-date listings.
We offer a wide selection of bikes from super-sport to dual-sport and everything in-between.  AK Motors is conveniently located in the heart of the Silicon Valley in  Santa Clara, CA with easy access from all over the Bay Area.  See our contact information here to get set up with an appointment and on your way to the open road.
Full selection of used motorcycles in Santa Clara, and the surrounding Bay Area here!