Moto-Spotlight: Suzuki GSXR 1000
Suzuki's GSXR 1000 is a continued lineage of peak performance and reliability.  Track focused sport-bikes like the GSXR 1000 are in a continual evolution from handling tweaks to engine overhauls.  The 2012 edition features Showa big piston front suspension that have been reduced in length as well as reduced spring tension due to overall weight reduction.  The GSXR's suspension is fully adjustable which allows you to make it as hard or forgiving as you like, going from track ready conditions to total comfort settings in just minutes.  The versatility of the 2012 GSXR isn't only limited to suspension changes, Suzuki has integrated a multi-engine mapping power selector which enables you to select the amount of power output you want to receive from the engine.  Suzuki calls this their S-DMS engine management system, but it really boils down to input modes A,B, or C.  In mode A, the engine will operate at maximum performance, placing no restrictions on the throttle input from the rider.  Mode B will reduce the initial power punch from the engine, and then go fully unrestricted to the red line.  The idea of B is to avoid excess throttle response in situations like cornering or braking where the rear wheel might slip out.  Mode C reduces power through the entire rev range, in situations where riders might want to build up confidence or have no need for full engine output.  This particular GSXR 1000 comes from a single owner with only 3000 miles on it.  Suzuki's reputation for reliability hasn't lost any traction and for good reason.  These bikes are well known to withstand even the harshest of racing conditions and still thrive like they came from the factory.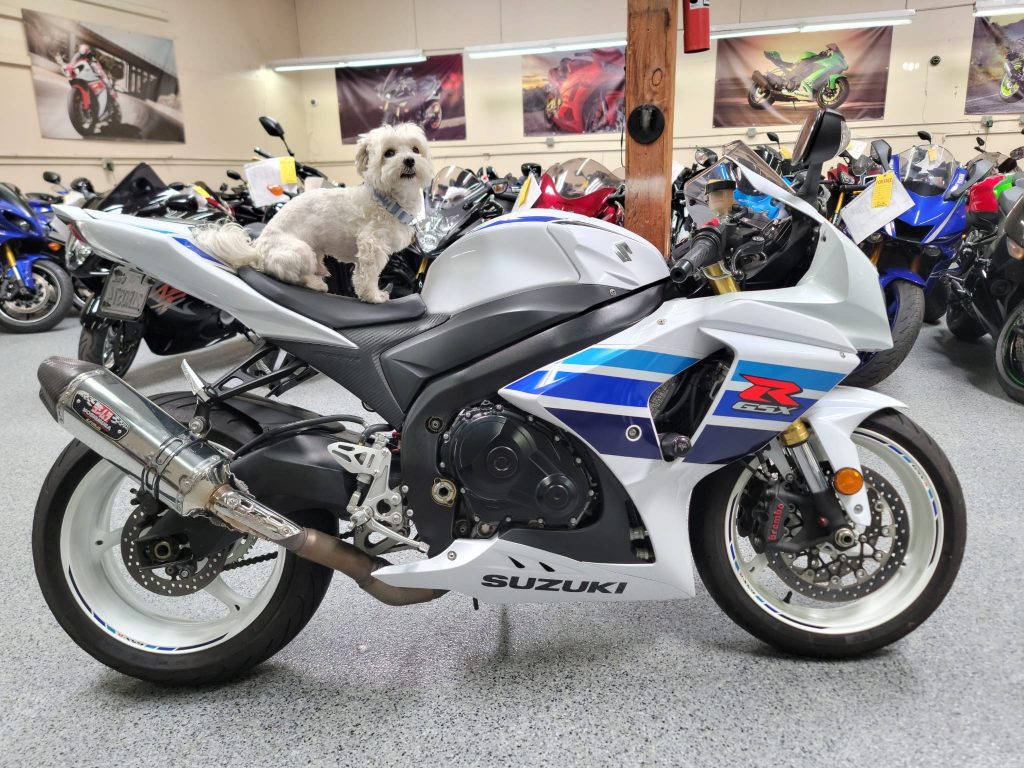 No matter what type of motorcycle you're in the market for, AK Motors has the inventory and expertise to find you the perfect fit.  We are proud to offer one of the best used motorcycle selections you'll find in the San Francisco Bay Area.  To see our current inventory and explore more details, check out our Inventory page!  We are located in the heart of the Silicon Valley in Santa Clara, CA with easy access from all over the Bay Area.  Looking for financing?  We can help!  See more details here and if you have any questions, feel free to contact us today.